The future of residential water conservation is here now
Did you know that approximately 50% of the water that you use indoors, once used, becomes graywater.  So if your household uses 150 gallons of water a day, then you would produce about 75 gallons of graywater.
In a typical home, the wastewater pipes bring wastewater from all the fixtures into one pipe and then brings the wastewater outside the house to connect to the municipal sanitary sewer pipe at the street.  Household wastewater is made of both graywater (showers, bath tubs, bathroom sinks, clothes washers) and blackwater (toilets, kitchen sinks, dishwashers).
There are two system options for implementing a graywater system in a residential house:
Laundry to Landscape (clothes washer effluent directly to landscaping areas), perfect for an existing house that is on a slab foundation but has the clothes washer located on an exterior wall
Comprehensive (multiple graywater fixtures to distribute to landscaping areas), perfect for either a new house construction project or an existing house that has a crawlspace or basement where the wastewater pipes are exposed under the house
We are a licensed engineering firm in Texas that can design and install your graywater reuse system.  We have the experience of dealing with city permitting department as well as the experience to overcome any construction obstacles that your project may present.  From design, to permit, to installation, we have you covered.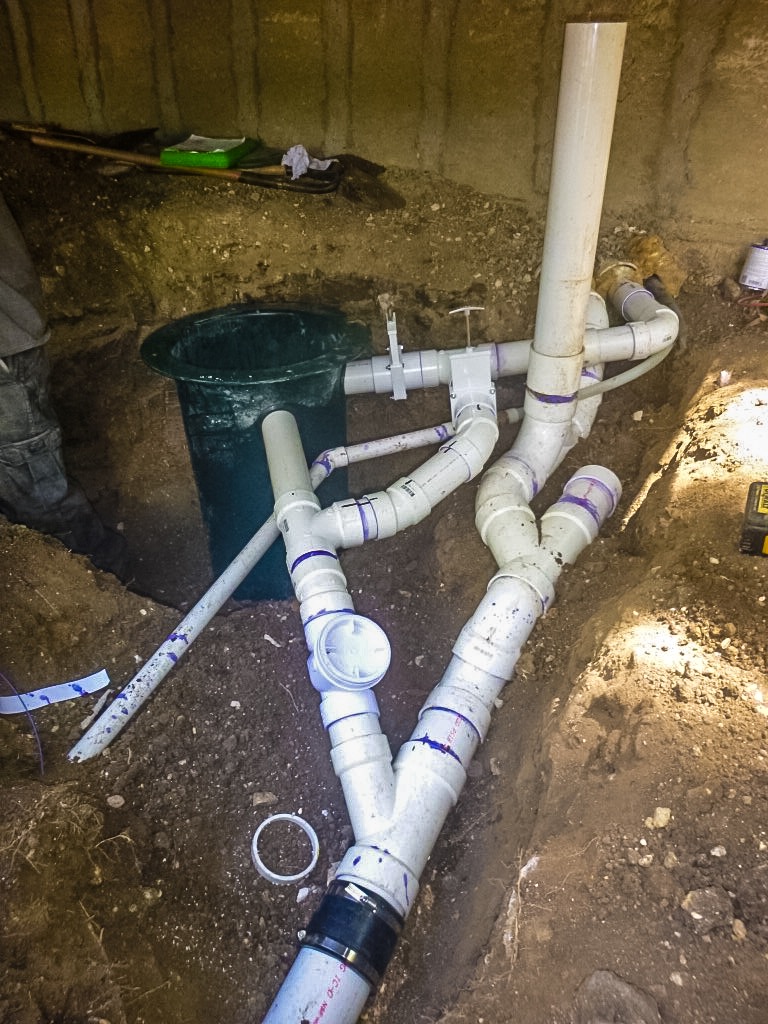 Residential Installation FAQ
Do you charge for an estimate?
We do not charge for estimates if you are in the Austin area (defined as a 40 mile "travel" distance, mapped from our office). Outside of this distance, we charge a small travel fee depending on the distance away from our office, which you can inquire about when you call our office. This fee is rebated back to you if you do decide to contract with us though.
While we love having the opportunity to present a quote for our services to you, we have to be realistic and understand that we only have some much time in a day. We have a passion for educating people about the systems we install. Especially if you are thinking about a rainwater harvesting system, our consultation is essentially an educational session where we walk you through all of the various options for you and what an optimized and cost-effective rainwater harvesting system would look like. But it takes time to do this.  Pair this with traveling far from our office and you can see where we need to charge a small travel fee.
If you are located far away from our office and you don't have other local rainwater harvesting contractors to contact, you can certainly email us any house plans, site pictures, etc, and we can create a "site unseen" estimate for you. This will help determine if the project is within your budget range or if some design changes need to be made in order to facilitate a more efficient and cost effective system.
How soon can you get to my project?
We pride ourselves on providing great customer service and great services that solve your problems.  We are fortunate to have a healthy construction schedule due to our customers trusting us to solve for their water conservation needs or their stormwater management issues.  We have been running between a 45 to 90 day backlog for a few years now, depending on the time of year.
While we try to get to every project as quick as we can, we want to spend the appropriate amount of time on each and every project to make sure it's done right.  You want this on your project just like all our other customers.  The best thing to do is to contract with us as soon as you can after receiving your estimate for the work.  This will lock your place in on our schedule.  Upon contracting, we will provide you with a tentative start date for your project so that everyone can be on the same page and know what to expect.
Do you warranty your systems?
Absolutely!  We provide a 12 month workmanship warranty on all systems we install.  This means that if there is something that doesn't function correctly within the system within the first 12 months after job completion or system commissioning, then we will come back out, at no charge to you, to fix the issue.
Any material or equipment warranties convey to you at the time of job completion or system commissioning.  If a piece of equipment fails during its warranty period, no matter if it happens during our 12 month workmanship warranty period or afterwards, we will only charge a service call fee but the piece of equipment will be replaced at no charge to you.
On our drainage systems, there is nothing like a big rain event to test our work.  Sometimes there are small tweaks that have to be made after the initial installation due to new information about the flow of stormwater through the system.  If the changes are required to ensure the remedy of the originally stated drainage problem, then we will come out and make the necessary changes at no charge to you.  If another drainage issue has come to light that was not part of the originally stated problem, then an additional charge will be assessed if you want us to correct the new issue.
Do I need a city permit for a graywater reuse system?
In the City of Austin, you are required to obtain an auxiliary water permit if you are installing a graywater reuse system.  There are two types of permits for graywater reuse systems.  One is a Homestead Permit which allows a homeowner to install a gravity based graywater reuse system that drains from your clothes washer.  This is called a "laundry-to-landscape" system.
If you want to connect multiple graywater fixtures (shower/bath tub, bath sink, clothes washer) to a gravity based graywater reuse system or if you want to install a pressurized graywater system, then you will need to obtain an auxiliary water permit and the services of a professional engineer or master plumber to design and install your system.
In addition, by installing a pressurized graywater system, you will be required to install a special backflow prevention device called a Reduced Pressure Zone (RPZ) backflow prevention device at your water meter.
But now you may be asking, "I won't be connecting my pressurized graywater system to any municipal water pipes.  Why do I still need to install this RPZ backflow prevention device?".  The simple answer is that your pressurized graywater reuse system has the "potential" to push graywater back into the municipal water grid due the presence of the pump if a pressurized graywater pipe somehow becomes connected to your house's plumbing system.  The pump can produce higher pressures than the municipal water pressure at your house, therefore pushing graywater into the municipal water grid.
If you are not in the City of Austin, you definitely want to check with your municipality as they may have different permit requirements.
Graywater reuse is the reuse of wastewater from bathroom sinks, bathtubs and showers, and clothes washing machines.  The mechanism to collect the graywater can be simple or complex.
For a more in-depth, detailed answer, go to our FAQ blog post.
What does a graywater reuse system cost?
While it is difficult to provide a cost estimate on a graywater reuse system that is custom to each and every house, the following prices will be presented as potential ranges of cost.  We hope that you can use this information to assist in your budgeting and planning.
Laundry to Landscape System can range from $500 to $1500.  This system entails intercepting the graywater pipe that exits a clothes washer and routing the pipe out the exterior wall to irrigation a nearby landscape area.
A Comprehensive System can range from $3500 to $7000.  There are many options in these systems depending on the layout of the house and the desired landscape areas you would like to irrigate.
After contacting us, we will schedule an onsite consultation at your home with one of our experienced estimators. At the consultation, you will be able to discuss the following:
Potential opportunities and obstacles
Potential areas for graywater dispersal
Graywater collection and distribution pipe routing
Much, much more
For residential graywater systems, we typically "design" the system as we are formulating the estimate for your installation.  Our estimate documents include:
System options (if available)
Complete transparency of costs
System images
List of References
If the estimated cost and system design is right for you, then we will send you a contract for the installation work.  At this point, the following items will occur:
Schedule your project onto job board
Introduce you to our construction manager
System plan document created
Arrange pre-construction meeting so everyone is on the same page
At this point, our experienced crew will install the system as planned. Then, we will provide a walk-through to discuss operation and maintenance needs. We pledge the following:
Clean up the jobsite each day
Our crew members will be well‐trained, courteous, and dress cleanly
Ensure that you are happy with the final product
We will be there for any future system needs