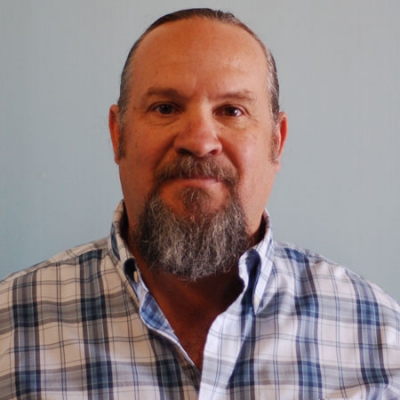 Blake West
Owner
Blake was born in Bryan, Texas and was raised in Brazoria, Texas. He attended Texas A&M University and graduated in 1995 with a BS in Psychology. Blake would later attain his Series 7 Stock Brokers license. For a couple of years, he worked at firms selling and trading stocks and bonds.
After Blake and his wife, Michelle, finished college, they decided to try something new and applied to the US Peace Corps. They accepted an assignment in Suriname, South America. Suriname is said to be one the most pristine rain forests in the world. While there, they lived without electricity and running water. This is where Blake learned about rainwater harvesting.
Rain was the most logical choice for clean drinking water. They only used 4-5 feet of gutter, two 200 gallon tanks, a sediment filter and a carbon filter. Watching their tanks fill up in no time, they felt like they were becoming rich every time it rained. When they returned to the United States, Blake was thrilled to have indoor plumbing but hated to see all the rain going to waste. Having learned the true value of clean water he could not let such a good investment go down the drain.
He is a Texas native. Rainwater collection is his muse.
Bachelor of Arts: Psychology
December 1995
Texas A&M University, College Station, TX
Who's your favorite superhero?