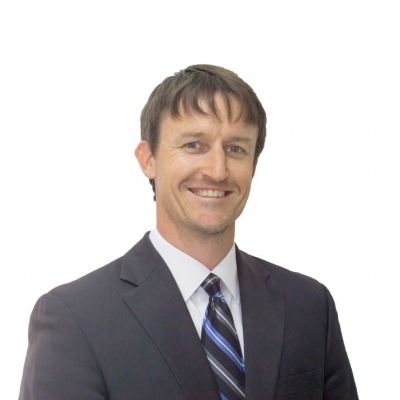 Chris Maxwell-Gaines, P.E., ARCSA AP
Owner / Engineer
Chris was born in Cameron, Texas and was raised on a small farm. From his childhood, he has always had a concern for the environment. This led him to earn a BS in Civil Engineering from Texas A&M University in College Station. Although civil engineering is very broad, he specialized in water and wastewater engineering.
Soon after graduating college, Chris and his wife, Lindsey, joined the US Peace Corps and accepted volunteer positions in Suriname, South America. They were assigned to the remote village of Godo Olo which was located in the Amazon rainforest deep in the interior of Suriname and was only accessible by a 1 hour single-prop plane ride or a 2-day canoe trip.
All aspects of village life revolved around the river. During the wet season, villagers would collect rainwater, but during the dry season, they had to drink untreated river water. One of the largest projects Chris and Lindsey worked on was a village water well and delivery system. The village wanted a more consistent water source and quality year-round. They helped the village design the system and secure funding for the project.
Chris is a licensed professional engineer (#99248) and a ARCSA Rainwater Catchment Systems Accredited Professional. He is a Texas native. Rainwater collection is his passion.
Bachelor of Science: Civil Engineering
December 1999
Texas A&M University, College Station, TX
Who's your favorite superhero?