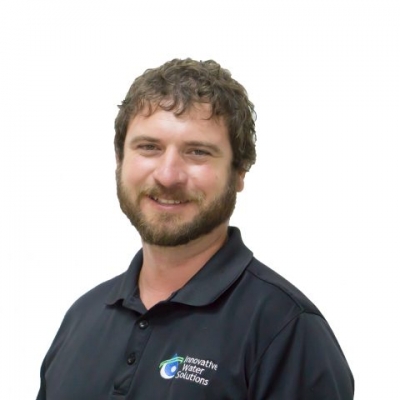 Gabe Vaughn
Construction Manager
Gabe was born in Brady, Texas and raised in Port Aransas, Texas. Growing up on the gulf coast gave him a deep appreciation for the natural world and environment. This interest followed him to Southwestern University in Georgetown, Texas where he graduated with a BA in Environmental Studies.
He studied various methods of water conservation and re-use at college, but his interest was truly peaked after graduation while working as a ranch hand in Menard, TX. This is where he witnessed firsthand the possibilities of water conservation that included rainwater harvesting, gray water reclamation, and even techniques for diverting storm water run-off.
He eventually moved to Austin and was excited to find IWS, a company that was just as passionate about water conservation as he was. He started with IWS in 2008 and has been in his current position as construction supervisor since 2011. When he's not moving water, Gabe enjoys welding, bee keeping, gardening, and tacos.
Gabe is a licensed Water Treatment Specialist, Class III, WT0005302.
Bachelor of Arts: Environmental Studies
Southwestern University, Georgetown, TX
What's your favorite superhero?